2020 Lincoln Continental Luxury Sedan Features and Specs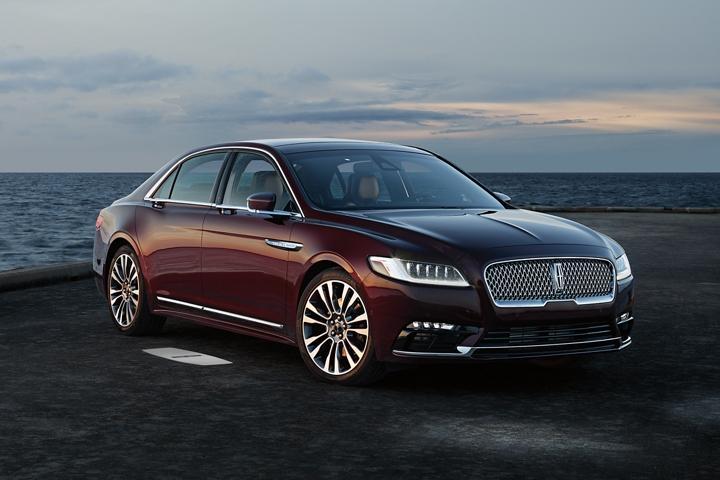 Sometimes, if you're up against something you can't beat by going head-to-head with it, a different approach might pay dividends. In the ongoing battle against the staggering popularity of SUVs, a luxury sedan like the Lincoln Continental is wise to tread its path. The 2020 Lincoln Continental has chosen to accentuate its credentials as a big, luxurious, unapologetically timeless sedan, and here are some of the features and specifications to tempt you away from the army of homogenous luxury SUVs it competes against.
Exterior Styling
The Lincoln Continental manages to seamlessly blend a modern exterior design with many old-school touches that give the full-size luxury sedan an air of elegance and imposing class. You can even have a Lincoln Continental with those very fancy front and rear doors that open outwards away from each other like a barn door to reveal one large opening, and that's a seriously cool feature your average luxury SUV will struggle to match.
Trim Levels
Lincoln has gone down a slightly different route when it comes to model variants. At first glance, there's only one trim level; Reserve. However, there are two versions of the 2020 Lincoln Continental Reserve with different powertrains. The thing is, this is an unashamedly luxury car, and the manufacturer has thrown almost every feature in the book at it. The fact there's only one trim level tells you this is a car that's assured of its status, and it's confident you're going to find everything you want in this single trim level without having to look elsewhere.
Powertrains
The standard engine is a 2.7L twin-turbo V-6, which develops a very impressive 335 horsepower and 380 lb.-ft. of torque, which is sent to all four wheels through a six-speed SelectShift automatic transmission that comes equipped with paddle shifters. If you want even more power on tap, you then have the option of stepping up to a Lincoln Continental equipped with a sensational 3.0L twin-turbo V-6. This one also sends its power to all four wheels through the same six-speed automatic transmission, but this time you have an exhilarating 400 horsepower and 400 lb.-ft. of torque at your disposal.
Interior Features
If you wanted to write out a full list of the interior features of the 2020 Lincoln Continental, you wouldn't be disappointed with your findings. Some of the highlights include tri-zone automatic climate control, lashings of wood trim, active noise control, adaptive cruise control, a heated steering wheel, remote start, a soft open/close glove compartment, and a head-up display. As you might expect, the seats are trimmed in a luxurious Bridge of Weir leather, and the front seats are heated and ventilated with simply staggering 24-way adjustment for a perfect position.
Options
To up the ante, there are four value packages available for the 2020 Lincoln Continental. For starters, this Lincoln Continental also gets the Continental Technology Package as part of its standard equipment, but the luxury sedan can be further upgraded with the additional Rear Seat Amenities Package, the Signature Reserve Luxury Package, and the Signature Reserve Monochromatic Appearance Package.
To experience the incredible luxury and performance of the 2020 Lincoln Continental for yourself, and to hear about all out latest new Lincoln special offers, get in touch with us today here at College Lincoln, the number one choice Lincoln dealer here in Lethbridge, AB.