2020 Lincoln Nautilus Features and Specs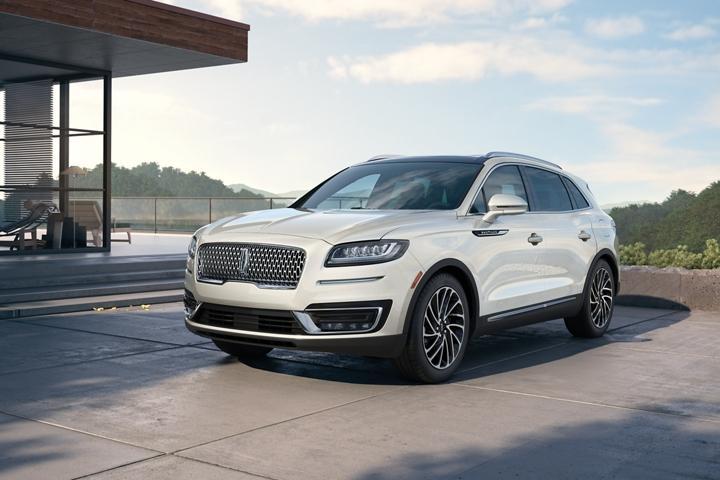 If you think the 2020 Lincoln Nautilus looks familiar, despite the nameplate only appearing in the luxury automaker's portfolio last year, that's because the Lincoln Nautilus is effectively the new name for what was previously the Lincoln MKX. Regardless of what it's called though, there's no doubt about the quality and presence of this midsize luxury SUV. So, here's a little of what you can expect in terms of features and specs when you schedule a test drive in one of these stunning Lincoln SUVs at College Lincoln.
Trim levels
If you don't enjoy being bombarded by an immense array of different trim levels that can make choosing the right vehicle for your needs difficult and confusing sometimes, the Lincoln Nautilus is definitely for you. There are effectively two versions of the 2020 model, the standard model, and the Reserve. In the real world though, it's a pretty safe bet that you're only really going to come across the 2020 Lincoln Nautilus in Reserve form.
Powertrains
The standard engine is a very capable and efficient 2.0-litre turbo-four, which puts out a capable 250 horsepower and 280 lb.-ft. of torque. That power is sent to the front wheels in standard form through an excellent, smooth-shifting eight-speed automatic transmission, but all-wheel-drive is also available.
While the standard powerplant is more than adequate, the optional engine is a real beauty. The optional engine is a 2.7-liter V-6 twin-turbo unit that develops a gutsy 335 horsepower and 380 lb.-ft. of torque. This engine uses the same eight-speed automatic transmission as the turbo-four, but the V-6 is all-wheel-drive only.
Interior
Compared to its German luxury rivals, the 2020 Lincoln Nautilus is big for a midsize SUV. Even so, it's still strictly a five-seat model, with no cramped third-row squeezed in the way some rivals do to appeal to a wider audience. This means there's plenty of stretch-out room in every seat, and the quality of the trim and materials is everything you'd want and expect from a luxury model.
The standard interior is superb, but it can also be upgraded considerably with the likes of 22-way power-adjustable seats that can also be cooled as well as the standard heated versions.
Features and equipment
It would probably be easier to try and find features that you can't get in the 2020 Lincoln Nautilus than it would be to go through what is standard and available. In its base form, the SUV is very nicely equipped indeed, and from there it can go on to be made positively lavish if you wish.
Standard features include the likes of ten-way power-adjustable seats, a synthetic leather upholstery, a touchscreen infotainment system that's Bluetooth, Apple CarPlay® and Android Auto™ compatible, automatic climate control, digital gauges on the dash, 18-inch alloy wheels, and a power rear liftgate. There's also a good helping of active safety technology such as automatic braking and active lane control that comes standard.
The Reserve model, which is the one you're going to come across most of the time, then adds features such as those 22-way power seats, heated rear seats, a heated steering wheel, a panoramic sunroof, genuine perforated leather seats, a satellite navigation system, 20-inch alloy wheels, wood trim, and plenty more besides.
To find out more about the 2020 Lincoln Nautilus and to learn about the very latest new vehicle offers from your local Lincoln dealer in Lethbridge, AB, don't hesitate to get in touch with us here at College Lincoln today.