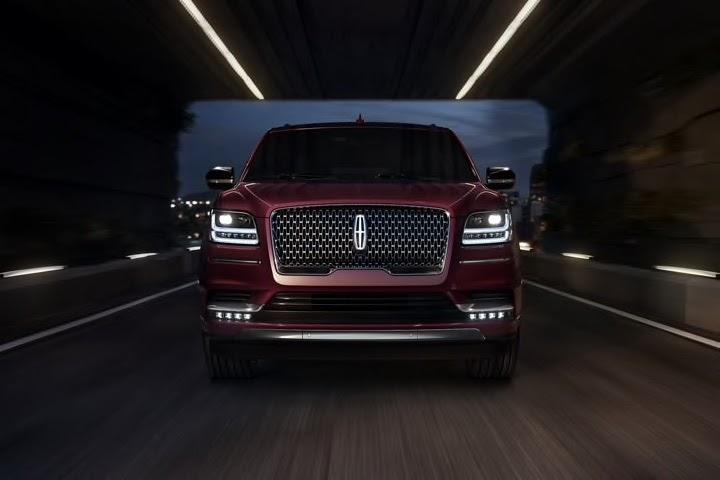 You've done the research. You've looked at the brochures. You've kicked the tires. You've already taken the test drive. The perfect Lincoln with all your favorite bells and whistles is right in front of you. All you have to do now is work out the financing.
Your stomach begins to twist. Your hands get sweaty. Your top lip may even start to quiver. At College Lincoln in Lethbridge, our finance team will put you right at ease. We understand that our friends and neighbors often get anxious when it's time to discuss financing. That's why we work extra hard to make the process pain-free.
Lincoln Financing
One of the first things that customers appreciate is that our Lincoln credit applications are available online. Many of our customers apply for financing before setting foot on the lot to be sure they know what financing is available.
If thinking about financing makes your stomach hurt, call or email us ahead of time. Talk with our finance team. It is very likely they can alleviate unnecessary worry and anxiety in a quick phone call. Remember, we work with you, not against you. Our team, with experienced advice and thoughtful number-crunching, is working hard for you!
We don't hide deals from our customers. Be sure you ask your College Lincoln sales team member about factory and dealer incentives, including any end-of-the-year bargains. We want you to benefit from what we have to offer. The better your pricing and financing, the more often you'll come back to us. That relationship is essential to us!
Trading in your current vehicle is a meaningful way you can maximize your bottom line. We value your trade-in and want your vehicle. We offer a wide selection of makes, models, and price ranges of used cars, trucks, and SUVs on our used vehicle lot. It's important to us that we can replenish our inventory frequently. We prefer to buy your current vehicle as a trade-in when you buy your next car.
When we buy your vehicle from you, we know we are saving time and money on shipping, so we pay you top dollar. Your trade-in can help put you well on your way to your new vehicle, too. It's a win-win!
What You Can Do
If you know financing makes you nervous, there are lots of things you can do to eliminate that worry. First, think about what you're looking for in a vehicle.
Will you keep this car for 5 years, or will you want to trade it in before then?

Do you have your heart set on a particular model, or are you willing to compromise?

Do you have certain features that are a necessity for your lifestyle?
Often, our commuters look for luxurious interiors, comfortable seating, and sunroofs, while outdoor enthusiasts require cargo room and towing capability. Empty-nesters usually look for comfort and luxury features to enhance long-distance travel. These seemingly innocuous decisions significantly impact the model and features you choose.
Don't get your heart set on a vehicle that is unrealistic for your budget. It may be that to get what you need and want at a price you can realistically afford, you should consider a certified pre-owned vehicle. Many customers are surprised to find they can get a comparable vehicle for much less (and without the depreciation that comes with all new cars) if they consider certified pre-owned.
Often, if you're patient, the savvy shopper can find all they needed and wanted and sometimes a little more in a certified pre-owned vehicle. It takes a little looking, but it happens more than you'd think.
Lincoln has one of the most comprehensive checklists for our certified pre-owned vehicles. With our rigorous requirements, our certified pre-owned cars are top-of-the-line and provided at a budget-friendly price-point. Here at College Lincoln, our inventory is online, so you can look before you come. We can help you find what you're looking for!
Be open-minded. You may be surprised at all that we have available to you.
What You Should Expect
You should expect honest, knowledgeable sales team members and a smart, number-crunching, thoughtful finance team ready and willing to work with you to find the vehicle you have always wanted.
We don't hover and follow you around the lot, asking you lots of questions. We will be honest and give you practical and thoughtful advice based on our years of experience.
At College Lincoln, we treat our customers the way we would want to be treated. Our relationship with the people in our community is vital to us. We think you'll be able to tell the difference. Give us a call TODAY and experience it for yourself!