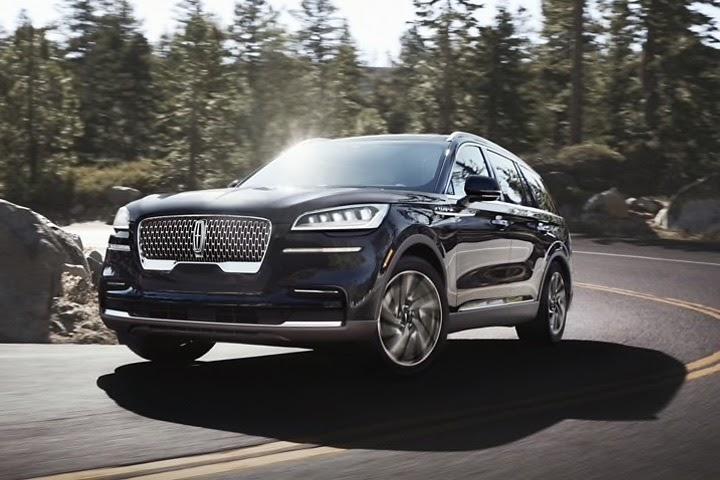 Now is the perfect time to look at a Lincoln. With our 2021 models in stock, our talented sales team at College Lincoln in Lethbridge is eager to show our friends and neighbors all the luxury, comfort, and convenience Lincoln has to offer.
The Lincoln Way
Lincoln is more than a brand. We want you to feel a kinship with your car. When you purchase a Lincoln, you're making a significant investment into a lifestyle choice. We want you to be able to make this relationship as special and unique an experience as possible, with several services and benefits available only to Lincoln owners.
Build and Price. Allowing you the time and privacy to play with models and features, this online tool allows you to select your preferred model, equip it with all your favorite features, then take a 360-degree tour of what you've created both inside and out. Take your time and experiment with all we have to offer before you even come into our dealership.
Lincoln Showcase. To better serve our customers, Lincoln Showcase allows you to connect with a Lincoln Product Specialist online for a private guided walk-around session to learn more about your favorite vehicles. After you have an idea of what you may be interested in, call the Lincoln Showcase to take a tour from the privacy and comfort of your own home - or practically anywhere!
Our relationship with our customers is only enhanced when they purchase a Lincoln. We have a number of benefits that help cultivate a long-lasting partnership in luxury. You'll enjoy this experience so much; you'll never look at another brand again.
Lincoln Pickup and Delivery. When you schedule your Lincoln for regularly scheduled maintenance appointments, choose the date and time that best suit your schedule. Then you'll receive a Lincoln Loaner, sanitized with suggested virus-killing disinfectants and dropped off when we pick up your vehicle at the place of your choosing. Keep the loaner, whether you need it or not, until we return your vehicle.
Lincoln Access Rewards. Ownership has its privileges. Our owner rewards program lets you earn points for caring for your Lincoln with regularly scheduled service and maintenance. You can choose how you'd like to redeem points at any participating Lincoln dealership as a credit toward parts, services, or even accessories.
Lincoln Concierge. We have a team of experts standing by 24/7 to answer any questions you may have or help you understand your options. We can answer questions about maintenance and warranty coverage, help you find the car you're looking for, and even point you in the direction of a qualified Lincoln dealership.
Insightful Amenities
Calm Membership. All Lincoln owners can choose to prioritize wellness with our complimentary one-year membership to Calm. This wellness app offers subscribers daily meditations for better sleep, lower stress, and less anxiety. Lincoln Calm is just another way we protect you.
Perfect Position Seats. Available in select models, Perfect Position Seats offer 24- and 30- way adjustability to fit your form. With available heating, ventilation, and massage, you may never want to leave the vehicle.
The Lincoln Way App. Our app puts choice in the palm of your hand. This app provides convenience in an entirely new way!
Control your Lincoln using remote start/stop, lock/unlock, and scheduled-start.

Phone-as-a-Key allows you to access your keyfob's functionality even when you don't have your keyfob with you.

Complimentary 24/7 roadside assistance is provided via e-request or through the Lincoln Concierge. Fuel delivery and flat-tire repair are only a sampling of services offered.

View your Vehicle Health Reports and keep up with maintenance necessities and service appointments - all with a few clicks.
About Us
If you've never looked at a Lincoln, there is no better time. College Lincoln in Lethbridge has been serving our friends and neighbors for decades. We know what you value in your vehicles and your dealership. We offer the latest and greatest Lincoln has to offer and quality pre-owned vehicles at prices you can afford.
With talented sales team members, the best number-crunching finance team in town, and professionally trained service technicians, we are ready to serve you. Stop by today and see what Lincoln has to offer. You won't be disappointed.
COVID-19
At College Lincoln, your safety and the safety of our staff is our number-one priority. We continue to monitor this changing situation closely and follow guidance from public health and government agencies.
We are taking proactive measures to keep you safe, including requiring the use of masks, maintaining social distancing guidelines, and keeping our east and west doors locked to maintain a one-way flow of traffic. We thank you for your thoughtful awareness of our procedures as we continue to work through this crisis together.