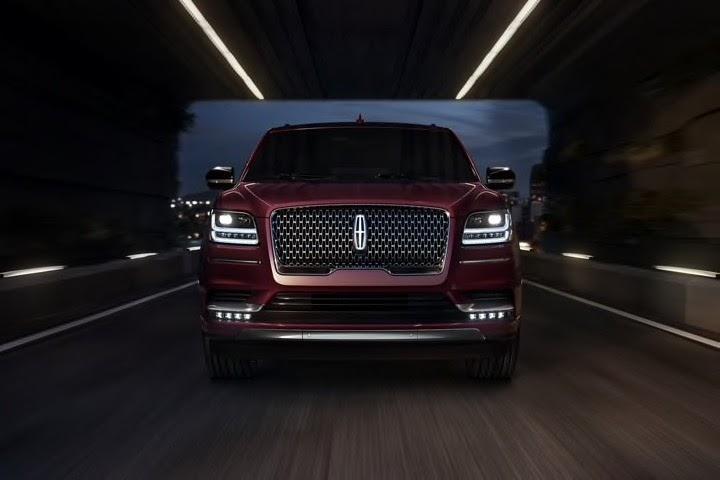 If you're looking for luxury in 2021, look no further than College Lincoln in Lethbridge. Outfitted with the luxury you've come to expect, our Lincolns are ready for you. With the latest technologies keeping you connected while on the go, lifesaving safety features, and plush, roomy interiors, you'll fall in love with this brand all over again in 2021.
Technology For You
If 2020 has taught us anything, we need to stay connected no matter how far we may go. SYNC 3 allows you to customize your connections before you drive. Connect and control your smartphone with Apple CarPlay or Android Auto.
With voice command capability, you can locate and navigate to your favorite haunts and those you're hoping to explore. Entertainment apps are integrated into your system through AppLink, while the 10-inch LCD touch screen provides everything you could need while on the road.
No more frustration of forgotten or tangled charging cords or plugs that don't fit your phone charger. With our new wireless charging pad and power ports, charging your phone is as easy as placing your phone into the front console media bin. That's it. The charging pad wirelessly charges all compatible phones without you needing to plug anything in at all. Now that's a convenience you can count on!
For your favorite passengers in the backseat, Lincoln provides the Lincoln Play Rear-Seat Entertainment System. Passengers choose to display content from compatible devices or utilize the included streaming device onto the 10-inch adjustable screen mounted securely to the back of each seat. Thanks to the embedded modem with a Wi-Fi hotspot in your vehicle, users who own a Slingbox can even access TV channels. Keep them entertained all the way to vacation getaways or just across town to run errands. Either way, everybody is happy.
Lifesaving Safety Features
Lincoln wrote the book on driver assistance technologies that are saving lives every day. Our Lincoln Co-Pilot360 Technologies are the best in the business. While most of these technologies come standard in all our models, be sure to talk with your sales team member about which are standard on the model in which you're most interested.
You may not consider the Head-Up Display a safety feature, but when you need to keep your eyes on the road at all times, this feature certainly provides peace of mind. Drivers choose what data is displayed on the windshield in their line of vision, from standard driving information like current speed and tire pressure, to available Adaptive Cruise Control settings, Lane-Keeping System Information, and more. The display is visible in different ambient lighting conditions but is never distracting.
Adaptive Cruise Control with Stop-and-Go capability makes long-distance driving a breeze. Set your preferred driving speed and the distance you would like to keep between your car and traffic ahead of you. Then, let your system do the rest. With the ability to brake and accelerate to keep you at your set speed, this feature can bring your car to a complete stop, and then it picks back up when traffic gets moving.
Pre-Collision Assist with Automatic Emergency Braking
This system can help lessen or avoid the severity of traffic accidents altogether. Using radar to scan the road ahead, should pedestrians be detected, it provides a collision warning, and if brakes aren't applied, the system applies them automatically. The system also works if you are temporarily distracted and approaching a slow or stopped vehicle ahead.
Luxurious Interiors
We are busy people! Always on the go, we know that your vehicle should provide a haven, not be a hindrance. With deluxe, soft leather seating and interior packages to choose from, we want you to feel your vehicle's interior is an extension of your home.
With best-in-class second-row legroom, one-touch tilt-and-slide PowerFold second-row seats, and a power-reclining PowerFold third-row, space and comfort are available for all! You can choose a center console, passthrough, or bench seat design to maximize convenience on reserve models.
As you approach your Lincoln with your keyfob on your person, the vehicle recognizes your approach and begins its welcoming protocols. Autofold side view mirrors project a Lincoln logo welcome mat on the ground beneath the front doors, door handles glow, and front and rear running lamps illuminate your path in a thoughtfully timed sequence, lighting your way to new adventures.
About Us
At College Lincoln in Lethbridge, we have been serving our friends and neighbors for decades. We know what you're looking for in luxurious automobiles and a top-quality dealership. We aim to please with a professionally trained sales staff, a number-crunching finance team, and the best service technicians in town. Come by today and see all the luxury Lincoln affords. You will be so glad you did!