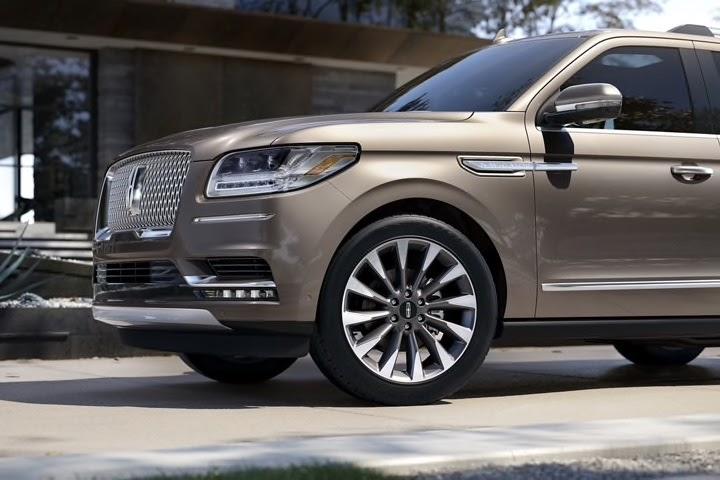 If you haven't already winterized your vehicle, you still have time, but you need to hurry! The trained service technicians at College Lincoln in Lethbridge are always surprised by the number of our friends and neighbors that put this vitally important wintertime task at the bottom of their to-do lists.
By the time temperatures hover consistently around freezing, you should head our way and let one of our service technicians ensure you are ready for the Lethbridge winter ahead.
There are several items we check and double-check to make sure that you and the ones you love most stay safe on cold winter roads.
Check Oil
During the warm months, your car's oil keeps your engine and all its intricate parts well lubricated to do the job it's engineered to do. During the winter, the cold weather makes this thick oil too thick to move the way it should through your vehicle's engine. As you near fall, ask your trusted vehicle technician to change your oil to one with a lower viscosity. Oil with low viscosity is less thick and able to move more quickly in the cold winter months, which is what your engine needs.
Check Fluids
Before it's too cold, check to be sure your car has the appropriate levels of engine oil, antifreeze, power steering fluid, brake fluid, transmission fluid, and windshield wiper fluid. All these fluid levels should be optimized, especially before taking a long trip. This easy check (and addition, if necessary) could save you lots of frustration down the road.
Check Wiper Blades
You should change your wiper blades every 6-12 months, and yet most folks don't know their windshield wipers need replacing until they turn them on out of necessity, and then it's too late. Take a look at your windshield wipers. Are they chipped or scratched? Do they make a shuddering sound across your windshield? These are tell-tale signs that blades need changing.
If you know you need new wiper blades, let our trained technicians at College Lincoln replace them for you. There are new brands of windshield wipers on the market that are engineered to tolerate colder temperatures and can withstand the long winter much better than your typical blades.
Don't get caught in icy weather with inefficient wiper blades when you need them most. Make that inexpensive and easy change today!
Consider Winter Tires
We used to call them snow tires. Now, winter tires are engineered for so much more than just snow. Made with a softer, more rubbery texture, winter tires can grip and maintain traction on roads that are frozen solid, in icy and snowy conditions, and on otherwise insecure or unstable terrain.
While winter tires are a little more expensive than regular tires, they can last up to three or four seasons with proper care and maintenance. They're well worth the investment for the peace of mind they provide. Winter tires can be a literal lifesaver.
Check Air Pressure
You can easily find the recommended air pressure for the make/model of your vehicle on the sticker inside the driver's side door of your car. During winter months, we recommend you keep a slightly lower than recommended pressure in your tires to allow for some contraction and expansion.
Checking your air pressure isn't something you need to do every single time you're planning to drive your car, but we recommend that you check air pressure before long holiday trips. It's much more comfortable to check the pressure inside your garage than to change a tire on the side of a slushy, wintery road.
Add Antifreeze
Antifreeze is that colored liquid technicians add to your car to keep all your water-based fluids from freezing inside your vehicle. If antifreeze isn't added to fluids and those fluids freeze, you can be left stranded with radiator issues, overheating, and a locked engine. This simple and inexpensive addition can save you the cost of an engine replacement. Bring your vehicle in and let us make sure that your antifreeze solution is appropriate for our cold season. Our quick check could save you lots of time in the end.
Prepare an Emergency Kit
If 2020 has taught us anything, it's that we should always try to be prepared! Even if you check, maintain, change, and add to winterize your car for our Alberta winters, unexpected contingencies arise.
Should you find yourself stranded, that wait can get long and uncomfortable if you are unprepared. Save yourself the irritation and look like a hero with a little pre-planning. Prepare an emergency kit and put it somewhere that is easily accessible from inside your vehicle.
There's no need to buy something new. An old, clean gym bag is perfect. Think about your typical passengers and tailor your gear to fit your unique needs. We recommend the following universal items:
Extra blankets, warm socks or mittens, even a travel pillow

Bottled water and non-perishable snacks: trail mix, jerky, crackers, granola

Flashlight with extra batteries

Small first-aid kit with bandages, antibacterial ointment, gloves, gauze, aspirin

Reflector triangles or road-side flares

Extra car charger (even a portable charger)

Rain poncho
If you travel with young children:
Coloring books, a deck of cards, or a Search-and-Find book

Children's Motrin or Tylenol

Bandaids, cotton balls, thermometer
Canadian winters are beautiful. Enjoy the winter season by allowing our trained technicians at College Lincoln on 1st Avenue South to take a little time to winterize your vehicle, which can save you lots of time, money, and irritation in the long run! With Lincoln's Pickup & Delivery service, there is no reason not to call or book a maintenance appointment on our website TODAY!