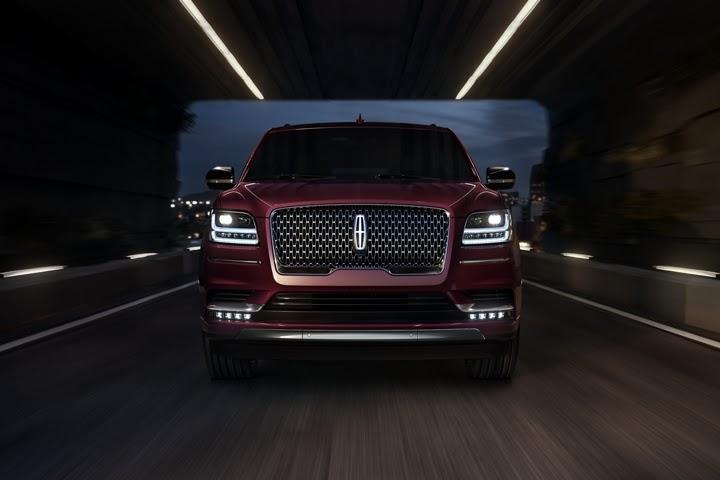 Consumers have lots of options when considering a vehicle purchase. Among many other decisions is the fundamental starting point of deciding between a new, certified pre-owned, or used car.
What does certified pre-owned mean? At College Lincoln in Lethbridge, our professional salespeople are asked this question often, and we think you'll be pleased with the answer!
Certified Pre-Owned Buyers
Common characteristics of a certified pre-owned buyer are: budget-conscious, have a good idea of the make/model they are interested in purchasing, and know when they get to the dealership the features in which they are most interested. Typically, the certified pre-owned buyer has done their homework before they come to the dealership.
Consumers looking for a certified pre-owned vehicle know that it is very likely they can find a newer-model car with minimal mileage and all the same bells and whistles they may encounter on a brand-new vehicle for a lower price. By purchasing pre-owned, consumers can get a car of near-equal value without experiencing depreciation. That's a value that can't be underestimated.
Historically, there is a negative connotation to purchasing a used car for fear of being conned. Now, for vehicles to be listed as certified pre-owned, they must meet a stringent checklist of criteria, which inherently creates safeguards for consumers. Buying certified pre-owned is a win-win, especially for a budget-conscious deal-hunter.
Certified Pre-Owned Vehicles
Certified pre-owned vehicles are less expensive than a new car of the same make/model, but more expensive than a used car. If they're willing to be patient, the savvy shopper can sometimes find a certified pre-owned vehicle identical to a new make and model (except for the odometer reading). For some, that is a compromise worth making to achieve the savings they're seeking.
We want consumers to feel confident in the choices they make. Lincoln has incredibly stringent criteria for its certified pre-owned vehicles. This checklist is just one example of our commitment to brand quality.
For a Lincoln to be certified pre-owned, it must meet a 200-point inspection. Items that don't pass the standard are replaced or repaired with a factory-authorized part. Plus, Lincoln Certified Pre-Owned vehicles come with limited warranty coverage.
Some of the standards our certified pre-owned vehicles must meet include:
Less than 60,000 miles on the odometer

200-point inspection

CARFAX Vehicle History Report to identify potential issues
With standards like these, consumers can have real peace of mind when purchasing.
The Checklist
Most car companies have their checklists for pre-owned vehicle certification. Lincoln's is one of the most extensive, with 200 points of inspection that cover exterior, interior, underbody, and under the hood.
We are proud of the confidence consumers have when they buy, knowing their vehicle is at top performance. Some of our checkpoints include:
Cruise Control

Gauge Operation

No Abnormal Wind Noise

Navigation System

Tailgate Inspection/Alignment

Grille Inspection

Trim Inspection

Power Outlets

Glove Box

Windshield Wipers

SYNC System

Drive Axle Fluid

Power Steering Fluid

Rotors and Drums
Comprehensive Limited Warranty Coverage
If the checklist weren't confidence-building enough, our comprehensive limited warranty covers repair or replacement for more than six years from the original Lincoln New-Vehicle Limited Warranty start date or up to 100,000 miles on the odometer. The warranty covers more than 1000 components. In addition to mechanical breakdown, there are also protections against failure due to abnormal wear resulting from defective materials or workmanship. Some of these areas of coverage include:
Engine

Transmission

Rear-wheel drive

Front-wheel drive

Steering Components

Brakes

Air Conditioning and Heating
There are also additional service plan packages available for those who prefer extended coverage. Ask one of our salespeople about a plan that suits your unique needs.
Roadside Assistance
As an added benefit, Lincoln Pre-Owned vehicles come with complimentary roadside assistance. Benefits include:
Towing assistance up to $100, including accidents

Transmission service

Flat-tire changes

Fuel delivery - up to two gallons with no charge

Jumpstarts for dead batteries

Lockout assistance

Service throughout the US and Canada
Other benefits include:
Travel expense reimbursement

Up to $500 for three days' lodging, meals, and rental vehicle if a breakdown occurs more than 100 miles from home.

Destination expense assistance

Up to $75 for emergency transportation to your immediate destination

Up to $45 per day for up to 5 days
Confidence and Trust
College Lincoln in Lethbridge has served our community for decades. We know what our friends and neighbors value in their dealership and their vehicles. Certified Pre-Owned isn't an option for every consumer, but for those who are more budget-conscious, it can be a way to get the car of your dreams for less. There's nothing wrong with that!
At College Lincoln, we have an impressive inventory, dedicated service technicians, and salespeople that treat you like neighbors. Visit us today and see if a Lincoln Certified Pre-Owned vehicle is an option for you. We are here to help!